Join us the month of June as we spotlight VLCM's Managed Print Services' new partners and how they can serve your company!
Let's play a game of True or False. If you win, we give you permission to take an extra piece of cake at the next work party.
1. True or False: Your company loses between $350 and $700 for each lost document, and $125 for each misfiled document.
2. True or False: 35% of businesses risk failures stem from catastrophic paper loss.
3. True or False: 75% of enterprise printers are insecure and open to hacking.
ANSWERS:
1. TRUE.
2. FALSE. 70% of business risk failures stem from catastrophic paper loss.
3. FALSE. 98% of enterprise printers are insecure and open to hacking.
(Statistics from https://start.docuware.com/go-paperless and https://www.randrmagonline.com/articles/86897-the-paper-monster-vs-the-paperless-office)
Is your mind blown yet? Let's talk about how Docuware can save you from these statistics.
What is Docuware?
Docuware is a digitization company whose goal is to completely transform your time-consuming document management processes. And by transform it, we mean reduce it by up to 95%. They do this by:
Going Paperless
Automating Common Processes
Embracing the Mobile Workforce
Getting Ahead of Compliance
And Moving to the Cloud
The best part? It will save you time, reduce errors, and free up your employees for new creative and innovative work.
Intrigued? Check out Docuware's products here.
So let's talk about each step.
Going Paperless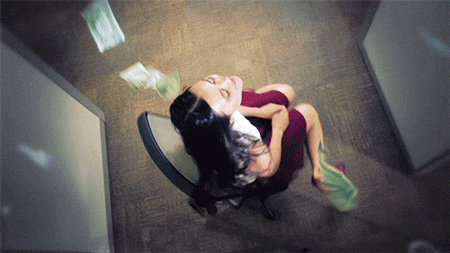 Docuware's digitization process includes fully automating your information workflows; whether that be in Accounts Payable, HR, Contracts, Legal, and other core business operations.
Office automation combines document management and intelligent workflow to automate tedious, repetitive tasks and free up knowledge workers to focus on work that matters. It is central to a digital workplace.
The financial savings extend well beyond the cost of paper (which is substantial). Toner replacements, MFP upgrades and postal costs also decrease when you go paperless. Even more meaningful savings are achieved by eliminating bulky filing cabinets and reclaiming expansive storage areas.
Going paperless also improves you security by limiting the access of certain documents and information to specific people and prevent tampering. It also ensures better disaster recovery by retrieving archived digital files versus attempting to replace file cabinets destroyed by flood, fire or building collapse.
Automate Common Processes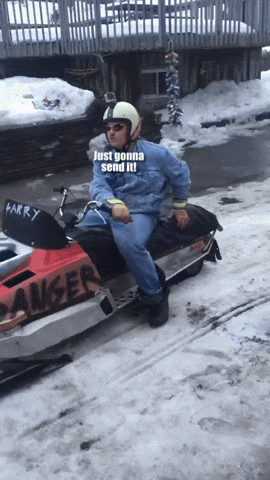 Let's face it. We live in a digital world. Yet organizations still rely on manual steps for repetitive, routine tasks, such as capturing, reviewing and inputting information into internal and external applications. This not only grinds entire processes to a halt, but introduces significant opportunities for errors, exceptions and headaches.
Docuware will help you build configurable, ad-hoc workflows for processes like invoice approval, employee onboarding, and records retention. This will increase capacity and allow you to add document management capabilities quickly, using resources you already have.
A large worry when it comes to digitization is the ability for anyone to access important information that is now online. Docuware allows you to implement rules, logic and standards that secure and enhance your control over business-critical information. The system will immediately place a red flag on rapid, focused responses.
Embracing the Mobile Workforce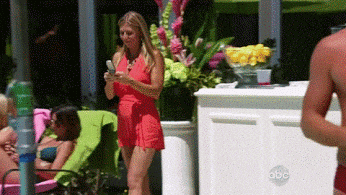 Fewer people entering the job force are content with working the traditional 9 to 5. And in all reality, your team's best work can happen outside the walls and limitations of a traditional office. By embracing the inherent flexibility of mobile, employees can drive workflow forward in their individual lifestyles.
Docuware's mobile workforce system initiates this by letting you snap a picture of a document in and kick off a new process based on automatically indexed data; route documents for approval, provide additional information or simply perform a needed search from your phone; and approve queries and make informed decisions from Tahiti if that's where you're at.
The mobile workforce strategy supports real-time, agile business that operates beyond walls, working hours and stationary desktops. It thrives within a model of untethered worker freedom: anytime, any place, any device.
Getting Ahead of Compliance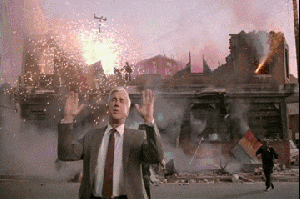 For worse or for better, governmental regulation is an ever-increasing fact of life across organizations; they affect anything from corporate boardrooms, financial institutions, HR departments, healthcare organizations, to law enforcement agencies.
Strict operational standards surrounding document security, data privacy, retention policies and information disclosure can quickly overwhelm poorly equipped teams and unprepared organizations. Penalties for non-compliance are steep. Costly fines, litigation and crippling public relations are common.
When digitized information is accessible to authorized users at the right time, without fear of compromise or loss, teams of knowledge workers can execute processes with speed, accuracy and confidence.
By embracing standards of control, information transparency, security and privacy, digital transformation unfolds naturally, and businesses benefit from Data Integrity, Inherent Productivity, and Positive Customer Experience
Moving to the Cloud
Buying storage before the cloud:
Buy big → Implement → Hope it Sticks.
Buying storage with the cloud:
Try First → Buy Small as You Need It → Scale Up.
Applications like cloud document management and workflow automation are bought by the sip rather than by the gallon. The cloud shifts the layers of an IT stack—applications, storage, middleware, networking, security, computation horsepower—into a massive, redundant, globally distributed network of datacenters. Now the only requirement for access is an internet connection!
Convinced?
Docuware promises that you will start seeing results in a week (and not the fake results like in those weight loss ads).
Voted easiest to use by users on Capterra, Docuware is your one-stop if you are looking to digitize your organization.
VLCM is proud to be a Docuware partner. Interested? Contact our Managed Print Services team at (801) 214-9861 or at contacts@vlcmtech.com to learn more.